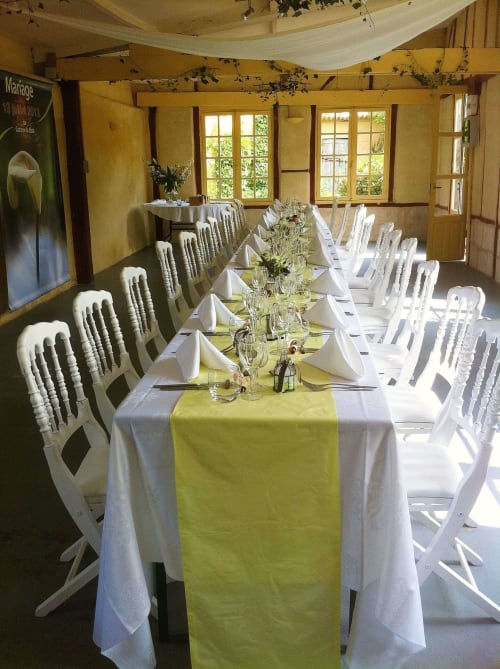 An intimate place
Very luminous thanks to its numerous windows, it is both intimate and functional. Its surface area of 70m² can accommodate up to 30 seated people. Air-conditioned and heated, it is equipped with an open-plan kitchen with cooking facilities, dishwasher, microwave, oven and refrigerator.
The ensemble formed with the cottages makes it an ideal place for a friendly, family or even professional meeting.
Included in our package are 5 round tables with a diameter of 160 cm, 2 rectangular tables with a length of 180 cm, 49 white pvc armchairs.