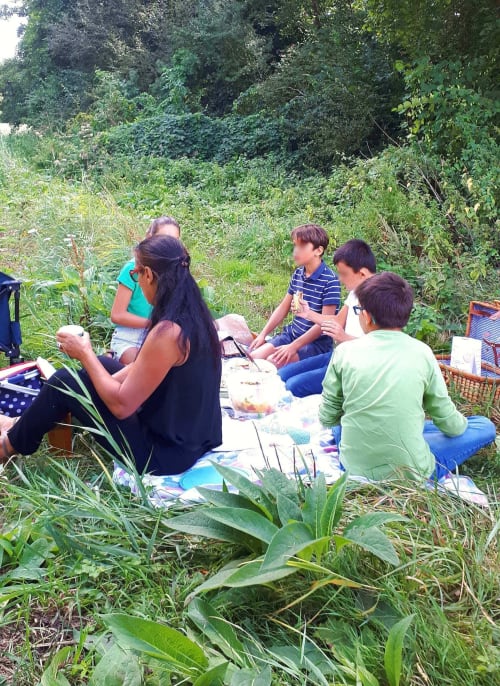 Need some fresh air?
For your excursions, hikes, romantic getaways, in the forest of Chambiers or in the Loire Valley, on reservation, with fresh and local products, we prepare your home-made picnic basket.
You have chosen the most beautiful place, the traditional red and white tablecloth is laid on the grass. In our elegant wicker baskets you will find your gourmet picnic.
On your menu, whatever the season: fresh local and vegetable garden produce, inventiveness and joy: chard tart, vegetable quiches... Amazing recipes.